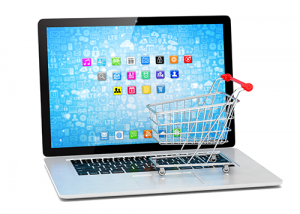 SchoolCare: Your Trusted Partner for Educational Software Licensing
Navigating the world of educational technology can be daunting. That's where SchoolCare comes in as a trusted expert in educational software licensing. We specialise in providing streamlined and cost-effective licensing solutions, ensuring your institution is equipped with advanced, efficient, and compliant software.
Why Choose SchoolCare?
Deep Industry Expertise: With years of experience, SchoolCare understands the unique needs and challenges of educational institutions, making us the ideal partner for your software needs.
Comprehensive Software Solutions: From Adobe's creativity suite to Microsoft's productivity tools, JAMF's device management, and PrintIX's efficient printing options, we offer a holistic approach to meeting your digital requirements.
Budget-Friendly Programs: SchoolCare provides competitive and cost-efficient educational software licensing options, ensuring quality isn't compromised by budget constraints.
Partnerships That Empower Education
Microsoft for Schools: Unlock digital learning with SchoolCare's educational software licensing options for Microsoft's suite of tools, including Office 365 and Azure.
Adobe in Education: Foster creativity with Adobe's software range, made accessible through our tailored licensing solutions.
JAMF for Seamless Apple Integration: Manage Apple devices effortlessly in your classrooms with JAMF, through SchoolCare's strategic licensing partnerships.
PrintIX's Cloud Printing Solutions: Elevate your institution's printing experience with PrintIX, made seamless and affordable through SchoolCare's programs.
Unwavering Support and Seamless Integration
Beyond offering premier licensing solutions, SchoolCare is committed to providing unparalleled support, from initial inquiry to post-deployment assistance.
Secure Your School's Digital Future with SchoolCare
In the rapidly evolving digital landscape, having the right software under the right terms is paramount. SchoolCare's educational software licensing solutions are designed to position your institution for long-term digital success.
The SchoolCare Promise
Our enduring relationships with Microsoft, Adobe, JAMF, and PrintIX underscore our commitment to excellence in the field of educational technology. With SchoolCare, you are choosing a partner invested in your institution's success.
Looking for an expert in educational software licensing? Let SchoolCare be your trusted guide. Contact us today and let's work together to shape the future of digital education.