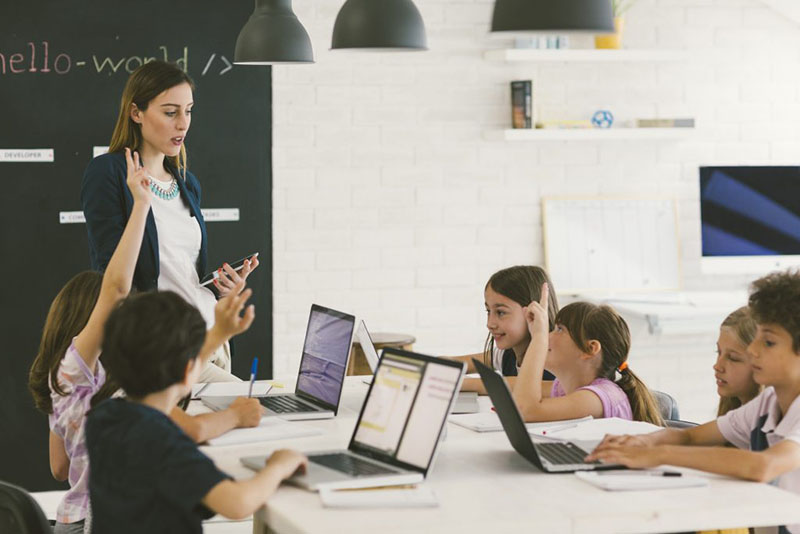 SchoolCare can offer varied options for Laptops and PCs for schools. Depending on your requirements we can either suggest a specification for you, or work from a specific requirement you already have in mind.
The choice for using Laptops and PCs for schools is very varied, in terms of form factor, screen size, manufacturer and can seem confusing. One of our experienced Account managers will be able to guide you through the process of choosing the right laptop or PC for your school or college requirements.
SchoolCare can supply a huge range of manufactures but we recommend, HP, Fujitsu and Dell laptops and PC's in particular. Our recommended manufactures have robust and reliable hardware which is ideal for the education environment and have extended warranty options that are cost effective.
Laptops and PC's are constantly evolving with new operating systems and innovations such as touch screens and solid state hard drives with hybrid laptops and All-in-one Desktops becoming ever more popular.
Extended warranties are available across the HP, Fujitsu and Dell ranges. Some models have 5-year on-site warranties available making them a great choice of Laptops and PCs for schools.
Ideas for Laptops and PCs for Schools
SchoolCare's recommended PCs are available in both a small form factor chassis and traditional tower desktop chassis. Available with processors from an Intel Pentium up to an Intel Core i7 offering. Some models offer dual video output as standard, reducing the need for video splitters or adapters.
SchoolCare's recommended Laptops have a wide range of specifications available with varying screen sizes, form factors and processor options like the PC's.
At SchoolCare we understand budgets are tight and it's not always possible to buy new hardware. That is why we can also provide refurbished Laptops and PCs for education which is a cost-effective alternative to ensure your school has the right educational tools. Many refurnished units have the option to upgrade the warranty as well giving your school peace of mind on their purchases.