SchoolCare offers wireless network solutions for schools and education establishments of all sizes. We offer both Meru and Ruckus wireless network solutions, and we will tailor your schools quotation to your requirements. No longer is it sufficient to simply provide teachers and students with email and internet access, today a wireless solution for education also needs the capacity to support bandwidth-hungry multimedia content together with a fast, reliable connection.
Meru and Ruckus solutions both offer the latest Wireless AC technology through a wide range of available wireless access points and controllers dependent on the size and scope of your network requirements.
Wireless Network Solutions For Schools - Quotation Process
Initially, SchoolCare will conduct a desktop survey of your site based on supplied building plans. This can be for full site coverage or just in specific areas that require wireless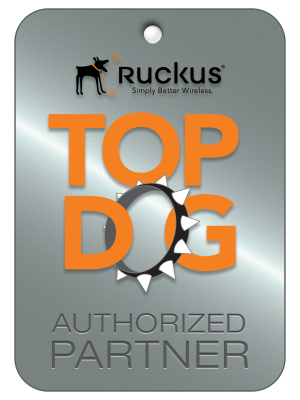 coverage. Wireless heat maps are supplied for both Wireless N and Wireless AC standards. Due to the way Wireless AC operates within the 5GHz spectrum it is important to highlight the differences in coverage between a 2.4Ghz Wireless N solution. The initial quotation provided will also include budgetary costs for physical installation, any network infrastructure that may be required and costs for the deployment of the wireless solution.
Once the initial plan has been submitted and budgetary figures approved a full and comprehensive on-site survey will be undertaken. This is not only to ensure correct placement of wireless access points but to ensure that the physical network infrastructure is suitable prior to installation - for example, to ensure adequate Power over Ethernet provision to each location.
Wireless network solutions for schools are often unique to the establishment - no two networks are the same!