Microsoft Surface for Education
Microsoft Surface for Education
SchoolCare are pleased to announce that we are now able to provide Microsoft Surface for education. 
The Microsoft Surface offers the functionality and flexibility of a tablet device, with the benefit to  be able to connect to the school's  network using existing credentials ( when using a Surface Pro) . This also makes using a fleet of Surface devices as shared pupil devices feasible as pupils can access all applications and files as they would on a laptop or desktop device.
Microsoft Surface for schools are ideal  - offering up to 9 hours battery life using Intel Core processor technology (i3, i5, i7, and the Surface Pro4 uses 6th generation processors).
The Surface is available with an array of accessories to make the most out of your tablet  - items such as a Surface Dock to transform your Surface in to a desktop PC or a Type Cover with in build keyboard and trackpad to get the most out of your chosen Microsoft Surface device.
For education there are Microsoft Surface bundles available which include the detachable keyboard which offer excellent value compared to purchasing the keyboards separately.
The benefits of using a Surface as your chosen mobile device within school are considerable - to be able to access existing user profiles, utilise existing software without fears over operating system compatibility, and to utilise existing software licensing.
Microsoft Surface Specifications
Microsoft's latest offering, the Surface Pro4 has a 12.3" display with 10 point multi touch. Storage wise, there are options for a 128,256, or 512GB Solid state hard drive with 4, 8 or 16GB RAM . All Surface Pro have 802.11ac wireless capabilities with Bluetooth built in.
Connectivity is provided as follows:
Full-size USB 3.0
microSD Card reader
Headset jack
Mini DisplayPort
Cover port
Surface Connect
For more information and pricing, please don't hesitate to contact us and we will be happy to help.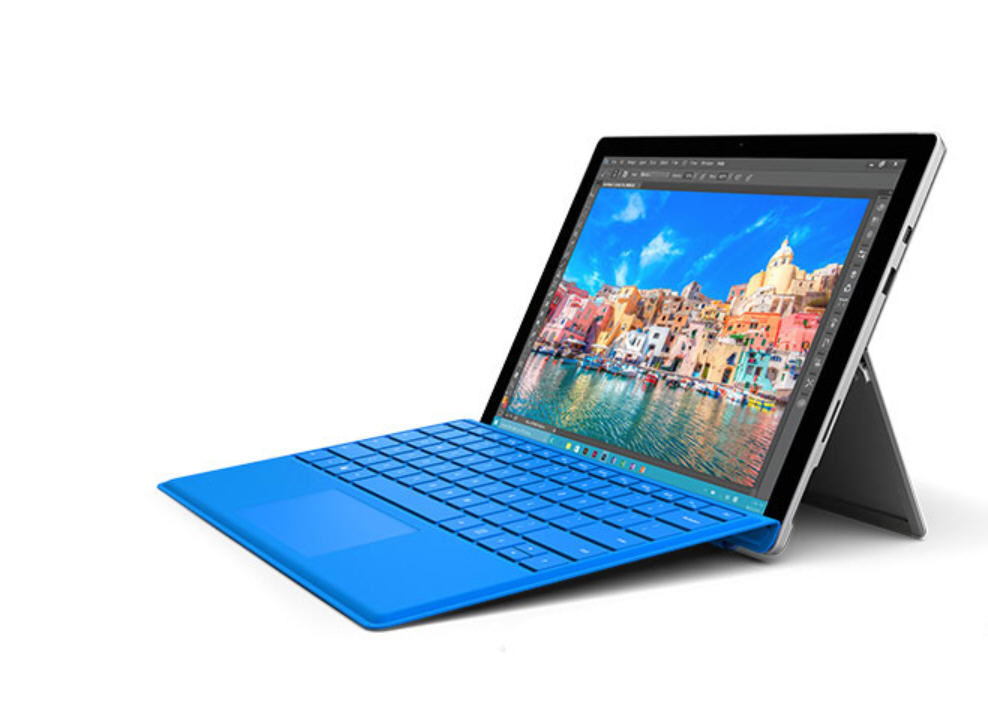 FOR MORE INFORMATION
and a free quotation