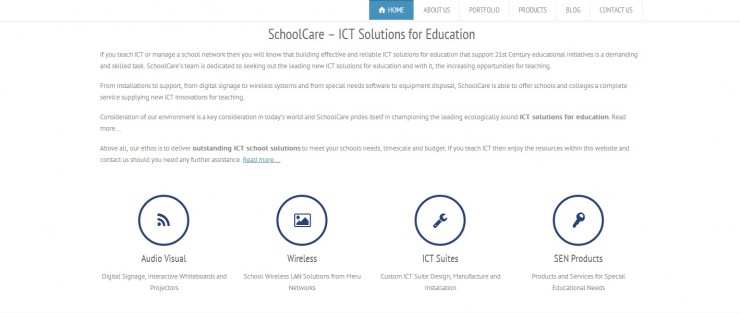 As well as being fully booked for summer installations we also decided it would be a good opportunity to carry out a SchoolCare website revamp. The new site offers a light design with user friendly interface and simple navigation.  There will be ongoing development and regular posts  so make sure you re-visit us on a regular basis to keep up to date with the latest news and products.
The website utilises the latest responsive design technology which means that the website will automatically adjust the way it's displayed to be optimised based on the device you are using to view it (whether it be tablet, PC, Mac or a mobile phone).
Website Revamp Features New Ecommerce Facility
We have also taken the opportunity to gently step into the world of ecommerce by offering a small selection if our most commonly provided hardware solutions for sale online.
Schools will be able to purchase these items easily and efficiently with school headed purchase order but at the moment the range of products offered via our online shop is limited.
The selection of products available via the online shop will increase over time and customers are still encouraged to contact us for a no obligation quotes as we can provide many more services and products then what will be listed on our store.
We hope you like the new website revamp and any feedback is always welcome so please feel free to either leave a comment or contact us!