Invest in a Managed Ruckus Wireless Network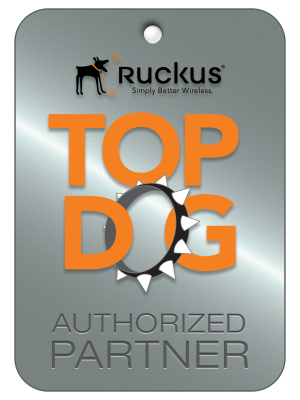 Providing a fast and reliable wireless service in the crowded air space of a school too large numbers of clients is a challenge which SchoolCare have addressed with a Managed Ruckus Wireless Network Solution. If your school's WiFi service is slow, patchy and unreliable, SchoolCare would be happy to offer a free wireless survey, to allow you to unleash the potential of wireless technology in your school.A Managed Ruckus Wireless Network allows the easy deployment of high density 802.11ac Wave 2 Wireless connectivity across large areas. Simple deployment and management as well as simple onboarding mechanisms means that a Managed Ruckus Wireless Network provides the ubiquitous service which WiFi was always supposed to be.
Users want to switch on their device and be securely connected immediately with little intervention, they expect to be able to access their resources, any time, any place anywhere whilst onsite.
As part of the PSD Group, SchoolCare has access to an in-house owned and operated Private Cloud which hosts our Ruckus Virtual Smart Zone (vSZ) platform. vSZ leverages all of the performance and features from an on premises controller but reduces the Total Cost of Ownership of a wireless ac solution.
Why Invest in a Ruckus Wireless Network?
SchoolCare and Ruckus Wireless Networks have been big players in the Education Wireless Market Space since wireless networks first started to appear in schools. In those days networks operated at 54Mbps, fast forward to the present day and 802.11ac Wave 2 wireless standards promise speeds upwards of 1Gbps over WiFi. Utilising proprietary technologies such as BeamFlex + Ruckus delivers these data rates in a high density education environment which is a massive challenge for other solutions.
BeamFlex+ is just one of an array of interference mitigation technologies which are standard in all Ruckus Wireless Access Points. Wireless interference in a school environment is one of the main reasons why WiFi can perform poorly, giving users a poor experience. Interference often comes from external sources or clients themselves and therefore often impossible to resolve directly. Having a managed wireless network ensures proper cohesive coverage over a site of any size. Access Points communicate directly with one another and the controller to optimise channel allocation and client connectivity. This ability to seamlessly switch a client from one access point to another is what ensure a consistent client experience.
Securely connecting clients to a wireless network is also an important consideration. Complex keys and passwords do serve their purpose, but are inflexible and difficult to manage. A managed Ruckus wireless network supports a huge number of on boarding platforms, including Ruckus' own Cloudpath platform, which puts the control over network access firmly in the hands of the network manager whilst making the onboarding process a simple "one click" affair for the end user, whilst never at any point compromising the security of the network.
As Ruckus Top Dog partners our experienced network architects would be happy to work with you to design and implement a network built to serve the needs of your school both now and in the future using a huge range of access point options (including indoor and outdoor) from Ruckus Networks.