SchoolCare's focus product of the month is CCTV for Schools:
Being able to observe the world outside the school is an important consideration for any educational establishment. CCTV for Schools has become a major part of any school's safeguarding and security plan. The use of CCTV within a school environment has rapidly increased over the last few years.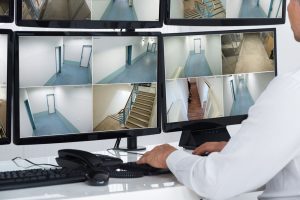 Introducing a CCTV system comes with many benefits and is not only used for safety and security purposes in and around the school grounds. CCTV for schools can also be used for many other tasks such as monitoring student behaviour, reducing pupil bullying and improving the learning environment.
If there's one reason that highlights the importance of introducing a CCTV system into the school's environment, is the recent changes in the Ofsted guidelines. Ofsted states that "appropriate arrangements must be taken to ensure children's and learners' security, taking into account the local context".
Many schools are now having to review their safeguarding and security plans. It's vital that the schools now consider budgeting and investing in a CCTV system for their school. The CCTV system will not only help the school meet the recent Ofsted guideline changes, and also create a safer and more secure school environment.
SchoolCare's vast experience enables us to discuss the school's requirements with the school's senior leadership team and IT staff to ensure we understand the challenges the school is facing.
Deploying a CCTV solution can help keep your school secure and everyone safe. High resolution CCTV systems provide the highest level of coverage for all areas of the school.
Our experienced design team will conduct a full site survey and advise you on the number of cameras to fully secure your premises. Systems are fully installed and commissioned by our qualified engineers ensuring a smooth and trouble-free installation.
Call us today for a free survey and see how CCTV systems can protect your school.