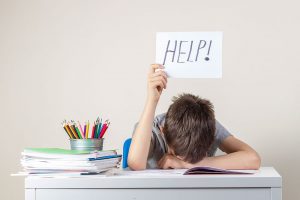 Hampshire County Council recently announced it would be ending IT services which includes the Hampshire Hosted Schools Service. This means that all Hampshire Schools need to look at switching from HSS and find another IT solutions provider to assist with these key services that Hampshire will no longer be providing.
The notification that Hampshire County Council will be ending their ICT Services provision came without much warning and has caused all schools to be very concerned about how ICT services will be delivered moving forward.
SchoolCare will make switching from HSS and migrating your IT services simple and hassle-free. We'll take care of all aspects involved in your changeover, and can assist with any questions you may have, all the way through the process. Each proposal is bespoke and suited to your school's individual needs.
SchoolCare can assist you with switching from HSS and can offer the following services and solutions:
ICT Support Contracts – Packages include regular on-site visits and truly unlimited Telephone and Remote Support
Dedicated HelpDesk team – includes Helpdesk monitoring and tracking
Secure Remote Access – Deployed using Microsoft Windows Remote Desktop Services
Anti-Virus – SchoolCare have an exclusive discount with ESET for Hampshire schools who are currently with third party Anti-Virus.
Microsoft Licensing – As an Authorised Education Reseller (AER), SchoolCare can deliver a complete portfolio of Microsoft Licensing products to ensure you remain compliant.
Offsite Backup – Operated wholly by SchoolCare in our own secure UK based data storage facility. You can be sure your data is 100% secure without the need to take tapes offsite or check backup progress.
Spread costs – SchoolCare are partnered with an educational focussed leasing company to help schools get to where they need to be in terms of the latest technologies
Office 365 email and Tenancy Migration – SchoolCare have a tried and tested migration strategy for Schools needing to migrate from the Hampshire Office 365 Tenancy.
Dedicated Account Manager – All of the SchoolCare team are committed to providing best value ICT solutions bespoke to each school. All members of staff are DBS checked and have gone under Safeguard Training.
IT Consultancy – Unbiased advice on hardware and software, to allow your school to get the most from ICT.
SchoolCare are on hand to work out the best way to switch from HSS and a simple site visit will get the ball rolling for your migration from Hampshire Hosted Schools Service.
You're in reliable hands with SchoolCare when switching from HSS.